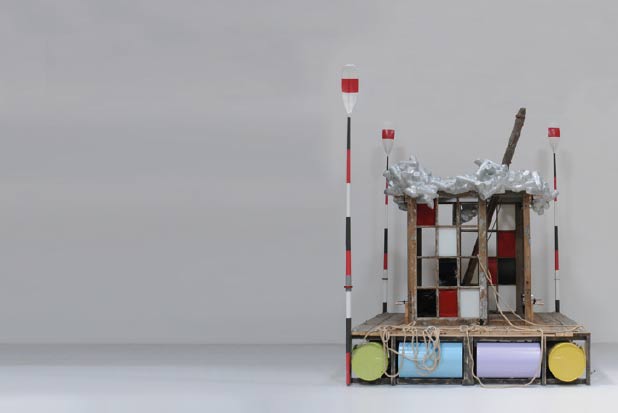 Get involved in a brand new piece of performance action at Humber Street Gallery.
Lucy + Jorge Orta, the artists behind Humber Street Gallery's Raft of the Medusa exhibition, are on the lookout for eight performers to take part in a filmed performance-action piece.
Consisting of simple, repetitive movements, the performance will be directed by the artists and will be recorded and edited into a film. For those interested in the live experience, the performance will be carried out in the gallery during its normal opening hours making it fully accessible to the public.
Taking historical reference points from the romantic depiction of the shipwreck Le Radeau de la Méduse by Théodore Géricault (1819, Musée du Louvre, Paris), Raft of the Medusa is a multi-sensory installation exploring man's fragility, helplessness and hope. It is constructed with debris recovered from the 2011 Japanese tsunami that had been aimlessly drifting on sea currents and eroding until it was discovered four years later on the shores of Alaska.
Interested in getting involved? All you need to do is send a head and shoulder portrait and a short description of your previous work or CV of no more than one page over to info@humberstreetgallery.co.uk
Any previous experience of performance, acting or dance is preferred but not essential. You should feel comfortable in front of the camera and in the performance costume which consists of underwear and a large, open shirt. If you are successful, you'll be notified on 12 June.
The performance itself will take place from 10am-6pm on Friday 16 June, so whether you're a participant or audience member, we hope to see you there!