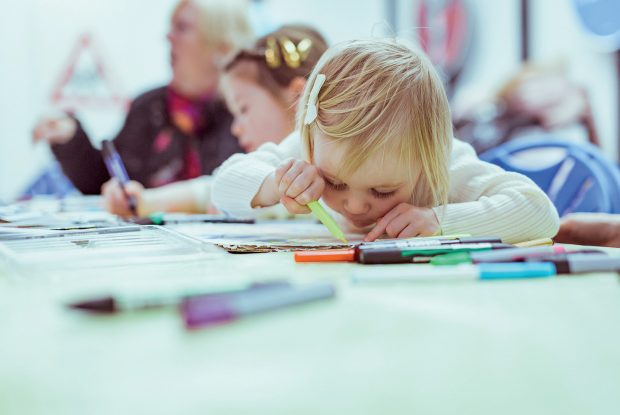 Image: © Chris Pepper
23 October
6 & 20 November
4 & 18 December
10:30 – 12:00
£3 per session, booking required
Bring your babies and toddlers along to our sensory development sessions led by artist Rachel Elm. Inspired by Aniara Omann's exhibition Equanipolis, little ones are invited to play with a variety of bright and colourful recycled materials and create their own outfits using pieces made by the artist. Materials provided by Scrapstore.
Tickets are £3 per child. Please book under the child's name who will be attending. Children must be accompanied by a responsible adult.
Book your tickets via Eventbrite, HERE.