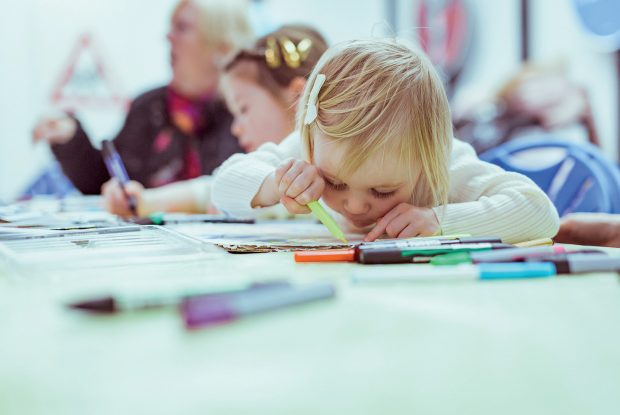 Image: © Chris Pepper
WEDNESDAY 17TH APRIL, 10:30 – 12:00
WEDNESDAY 1ST MAY, 10:30 – 12:00
WEDNESDAY 15TH MAY, 10:30 – 12:00
WEDNESDAY 29TH MAY, 10:30 – 12:00
WEDNESDAY 19TH JUNE, 10:30 – 12:00
WEDNESDAY 26TH JUNE, 10:30 – 12:00
Bring your little ones along to this relaxed session for children aged 0-5. These sessions will be a combination of costume, performance and colour, taking inspiration from Athena Papadopoulos's exhibition.
Using the exhibition Tittle-Tattle-Tell-A-Tale-Heart as inspiration, little ones can create multi-textured wearable textiles, accessories and objects for children to play with and wear in the sessions led by artist Rachel Elm. These bite-size outfits will be made up of a mixture of recycled and natural materials and dyes.
Tickets are £3 per child. Please book under the child's name who will be attending. Children must me accompanied by a responsible adult.
Book your tickets via Eventbrite, HERE.