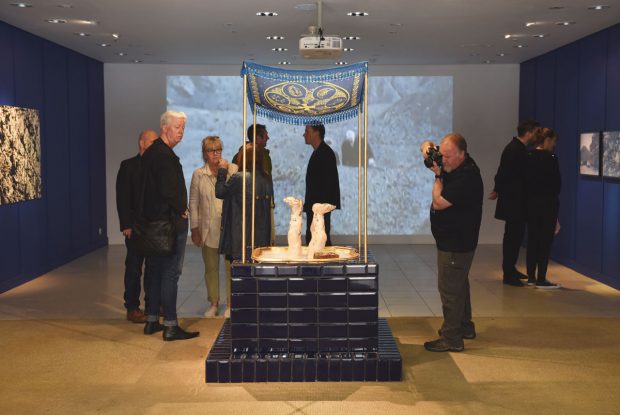 Image: "This Goodly Frame, The Earth, This Most Excellent Canopy, The Air" 2019. Image courtesy of the artist.
Join us in the Project Space and Gallery Café for the public preview of Ecstatic Rituals.
Through a series of sculpture, performance and installation Ecstatic Rituals explores the tradition of Hull Fair. Reflecting on urban folklore as well as past and present notions of "Britishness", this exhibition considers the city's medieval era when the fair was started and when the city of Hull was one of the main sites for international imports to the UK.
Contributing artists: Faye Spencer, Anna FC Smith, Mike S Redmond and Faye Coral Johnson, Tom Ireland, Medieval Helpdesk.
Find more information on Ecstatic Rituals here.