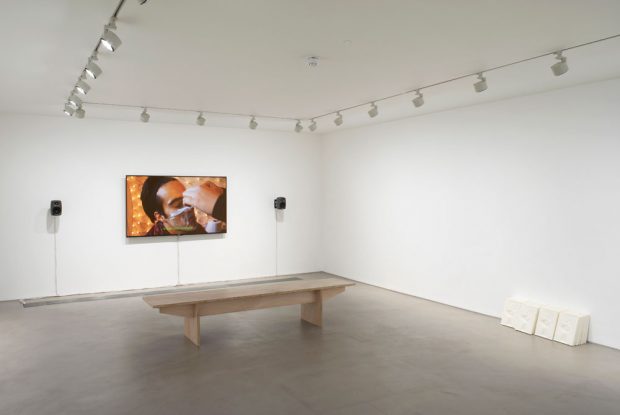 Image: Jamie Crewe – 'Adulteress' (2017) and 'Inert being (2017) [photograph by Andy Keate, courtesy of Gasworks, London]
Join us for the exhibition preview of Jamie's Crewe's exhibition Solidarity & Love.
Solidarity & Love is a new collection of work by Glasgow-based artist Jamie Crewe. The exhibition at Humber Street Gallery has been created alongside a sister show at Grand Union, Birmingham titled Love & Solidarity.
Taking inspiration from Radclyffe Hall's novel The Well of Loneliness (1928), the exhibitions address the provocations of the book, which has had a lasting impact on generations of queer, lesbian, and transgender people.
Through a combination of video, sculpture and text, Crewe touches on themes of heartbreak, experiences of transphobia, LGBTQIA+ solidarity and conflict, as well as exploring the legacy of the novel itself.