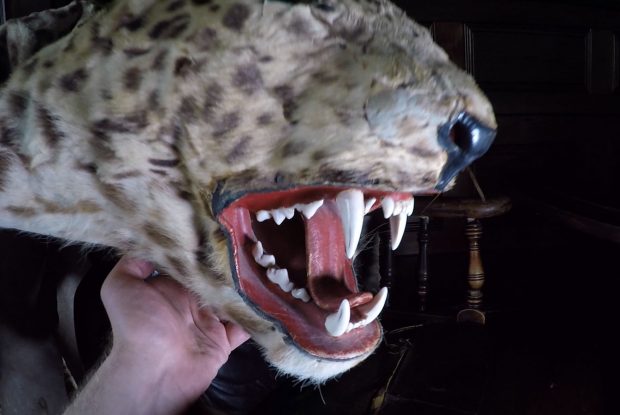 Image: Still from Collectors, 2019. Harlan Wittingham.
THIS EVENT IS FOR AGES 18+ ONLY.
Join artist Harlan Whittingham for an introduction to his practice and screening of two short-films which use documentary, fiction and horror to examine collectors, their collections and the definition of value. 
Through an intimate video confessional and tour of the character's fetlife archives, we begin to explore the Collectionneur (2019, 7 mins 25 seconds) and his developing relationship with art objects. 
 
Following this, the Collectionneur casts his gaze onto other Collectors (2019, 18 mins 37 seconds) – bed and breakfast owner Mark Hinchcliffe and dominatrix Mistress Zephyr; searching their collections for the objects of his desire.
Whittingham has spent the past year developing his practice on Tetley's Associate Artists Programme (TAAP). Georgia Taylor Aguilar, Public Programme and Residencies Producer for The Tetley will finish by outlining TAAP.