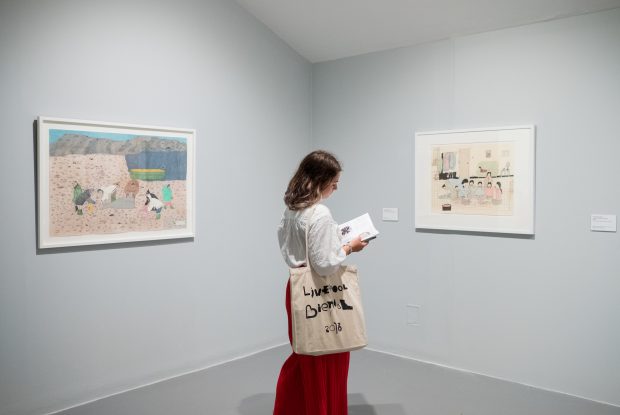 Image: Annie Pootoogook, Composition (Women gathering whale meat), 2003-2004 and Eating Seal at Home, 2003-2004. Installation view at Tate Liverpool, Liverpool Biennial 2018. Photo: Mark McNulty
---
Humber Street Gallery invites you to the public opening of our new exhibition, "Place to Place".
Produced in partnership with Liverpool Biennial, the show will present the work of three international artists whose work was presented as part of the 10th Biennial, "Beautiful world, where are you?".
This event is FREE and doesn't require booking. Drinks will be provided by Two Gingers Coffee House in our ground floor cafe/bar area.
Presented as part of the Liverpool Biennial touring programme, Supported with National Lottery funding through Arts Council England's Strategic Touring fund.