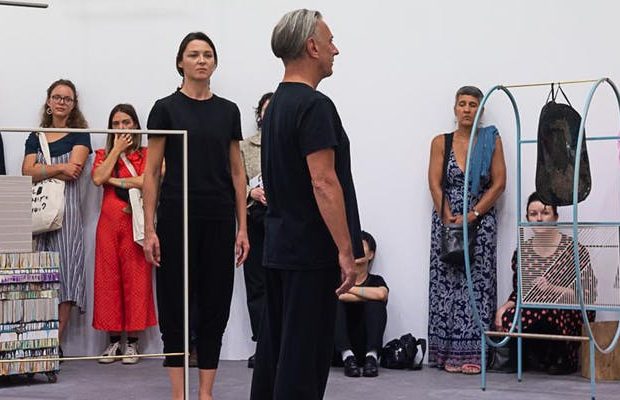 Friday 1st February, 14.00-15.00
Friday 15th February, 14.00-15.00
Friday 1st March, 14.00-15.00
Friday 15th March, 14.00-15.00
Friday 29th March, 14.00-15.00
Gallery staff and volunteers invite you to watch a live "Activation" of Suki Seokyeong Kang's multilayered sculptural work "Land Sand Strand" in Gallery 1.
"Activations" will take place every two weeks, where volunteers will activate the work through a series of movements inspired by the Korean Spring Oriole Dance.
The work is presented as part of our Liverpool Biennial Touring exhibition, "Place to Place", which also presents selected works of international women artists, Inci Eviner and Annie Pootoogook.
Image: Suki Seokyeong Kang, Activation: Land Sand Strand 2016-2018, Bluecoat, Photo: Brian Roberts
Book your space via Eventbrite HERE.