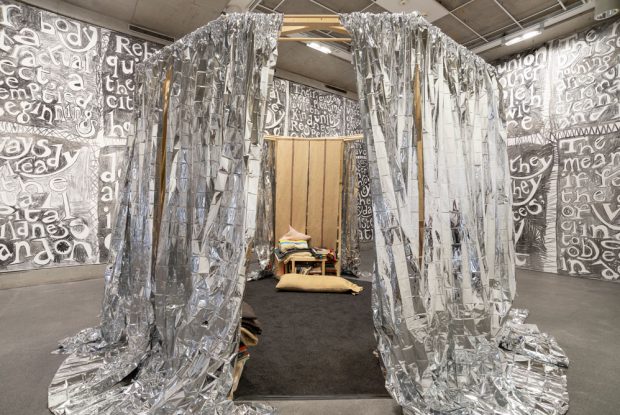 Image: Instituting Care by Jade Montserrat
Join ROOT-ed zine founders and editors Amber Akaunu and Fauziya Johnson for a workshop on the language we use in art and politics.
Using Jade Montserrat's glossary of terms in Instituting Care and through open discussion, this session will delve into the meanings of terms such as 'decolonisation', 'othering', 'privilege' and suggest other terms which might be useful when discussing ideas of class, race, gender, disability and care.
This is the second glossary review, the first took place in Liverpool during the first iteration of Instituting Care.
About ROOT-ed
ROOT-ed (Revolution of our time) is a self-published zine, and social platform, that aims to promote, support and inspire creative people of colour within the North West of England. The zine is run by artists Amber Akaunu and Fauziya Johnson. The two saw a lack of representation in university, media, galleries and museums and felt the need to create this platform to represent the underrepresented by allowing creatives to showcase their talents and skills and voice their thoughts and ideas. ROOT-ed Zine is published bi-monthly, in addition to current and important content published on their social media platforms including YouTube, Twitter and their website rootedzine.co.uk.