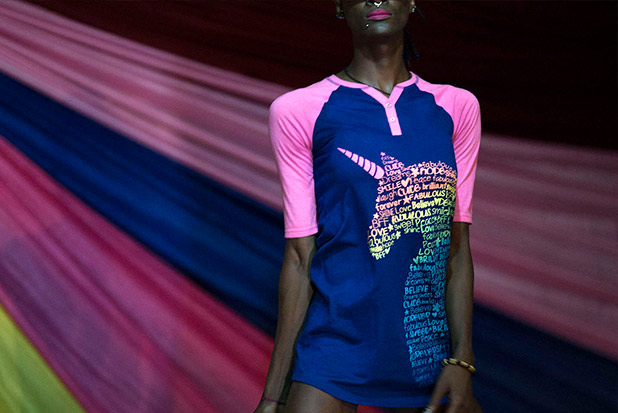 Lee Price's photography exhibition captured life at The House Of Kings And Queens, a home belonging to a young transgender woman that has become a sanctuary for the LGBT community in Freetown, Hull's sister city in Sierra Leone.
Captured in a country where homosexuality remains illegal, Price's powerful images offered a glimpse into The House, where inhabitants can live without oppression, exposing what it means to be gay in Freetown.
Photo: © Lee Price
The House of Kings and Queens was part of LGBT 50.
Supported by the British Council.