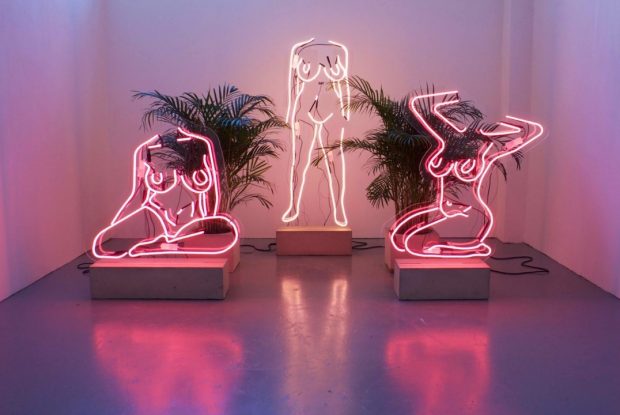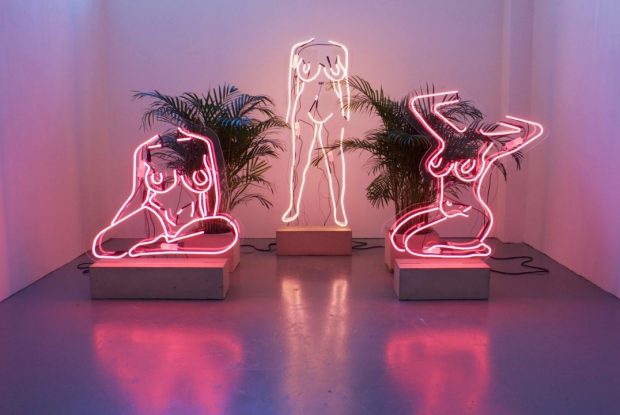 Humber Street Gallery presents It Takes a Village, an exhibition of works exploring the themes of identity, equality, power and social change. Reflecting on the ideas of congregation and the power of public assembly which gather movement and ideas that are overlapping, growing and shifting into something bigger than themselves.
At a time when these topics are most prominent we seek to investigate how artists are instigating this conversation through subtle means or acts of political intent. 2018 has a feeling of great change, internationally, coupled with the historical impact of the UK female vote it's a rich time for artistic content that adds to this debate with works by Romily Alice Walden, Derrick Alexis Coard, Tessa Lynch, Lakwena Maciver, Hardeep Pandhal & Paul Yore.
Set across three gallery spaces the exhibition includes sculpture, painting, neon-light work, installation and video as well as two new commissions and a series of soap box discussions and performances that will take place throughout the duration of the exhibition.
Humber Street Gallery will also be kick-starting a series of programmed film screenings, workshops, tours and lectures to run alongside the exhibition. You can book onto these events via our gallery events page, CLICK HERE.
Exhibition contains explicit content. Visitor discretion is advised.