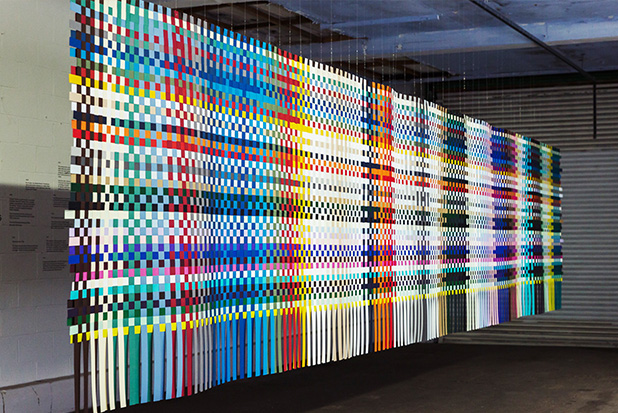 "In a world of transient communication and fleeting digital memories, paper offers texture and feeling, weight and sensation…"
Ten days celebrating colour and the freedom to play – installations by some of the most exciting creative minds from the worlds of contemporary art, design and architecture – using the specialist coloured paper, Colorplan, from Hull company G . F Smith.
Spaces and places in and around Fruit Market were transformed by this event, where leading artists and designers were invited to play with the most fundamental creative material – paper. Also revealed at the launch of Paper City was the World's Favourite Colour, Marrs Green.
Paper City was exhibited across five Fruit Market locations, with more details to be released soon.
Artwork: © G . F Smith