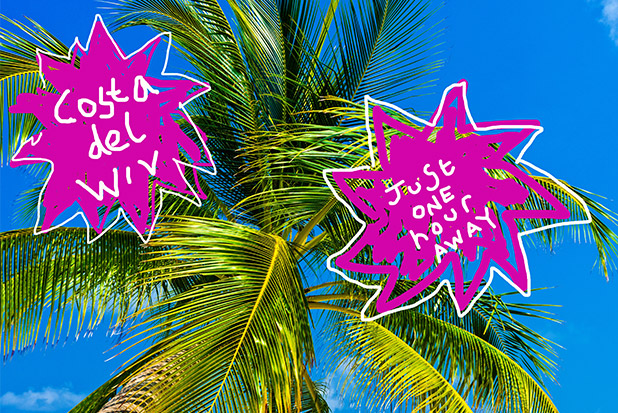 Twenty miles north of Hull lies the seaside town of Withernsea.
In this commissioned piece, especially for Whitefriargate, Hull-born artist Richie Culver explored his relationship with the town in which he grew up. Despite not having had any formal training, his first artistic work was featured in a group exhibition at the Tate Modern.
Since then Richie has experimented with photography, mixed-media installations and paintings. His work is heavily autobiographical, and his pride in his hometown has inspired this new piece.
Shining a light towards Withernsea, a thriving seaside resort of the past, he embarked on a campaign to make the town great again.
Encouraging residents and visitors from across the world to take a trip to the seaside while they're here, Richie felt it was his duty to showcase what he calls a hidden gem.
After all, who doesn't love the ocean? Golden sands, arcades?
Hull's very own miniature Monaco and Las Vegas, all rolled into one. Just 20 miles away.
Commissioned by Humber Street Gallery.
Image © Richie Culver