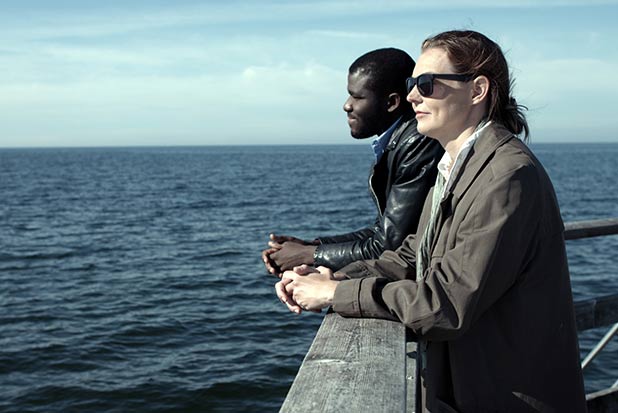 In this exhibition of international artists' work with the moving image, we take a closer look at the ever-changing boundaries between land and sea, exploring Hull's long-standing prominence as a gateway to the North Sea and beyond.
Featuring artists including Simon Faithfull, Lavinia Greenlaw, Nikolaj Bendix Skyum Larsen (with Duncan Pickstock and Mikkel H. Eriksen), Cecilia Stenbom, Ruth Maclennan, Isabella Martin, Esther Johnson, Gunnar Jónsson, Nina Sverdvik, Guy Moreton, Christine Clinckx and Alec Finlay (with Hanna Tuulikki and Lucy Duncombe), Somewhere Becoming Sea reflects how expanses of water that divide countries are also channels that connect them.
At a time when climate change threatens to blur boundaries further and bring far-reaching economic impact, the exhibition captures the sea's elemental power and asks: is everywhere now Somewhere Becoming Sea?
Curated by Steven Bode.
Supported by Film and Video Umbrella.
Various works appear in the exhibition with additional thanks to the Embassy of Sweden in London, the Embassy of Iceland in London, and the Royal Norwegian Embassy.
Please note: Somewhere Becoming Sea will open until 8pm every Thursday.
Photo: Parallel © Cecilia Stenbom