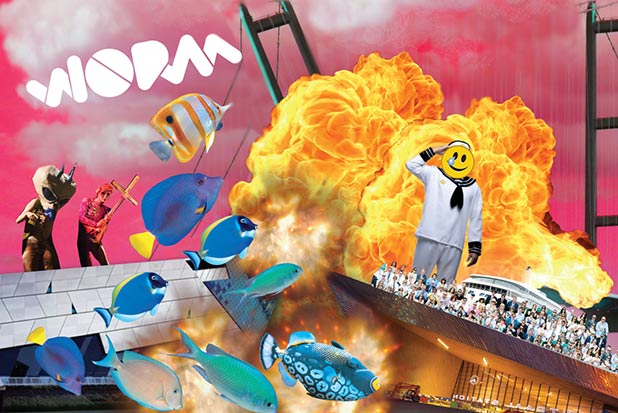 This three day creative guerrilla event / closing party for the Routes & Roots season was a new programme of performances, film events and site specific interventions by artists from WORM and contemporary artists both influenced and now emulating values of experimentation and risk.
Rotterdam's WORM – an art collective and venue 'born under the starts of punk, Dada, Fluxus and hacktivism' – saw the Dutch dash to Hull and take up residence on Humber Street for one weekend only.
Self-described as the product of 'an impossible love between avant-garde recreation, DIY and sustainability', WORM hosts national festivals, produces independent films, has its own record label and radio station, and establishes artist-in-residence programmes at its media lab and music studio.
WORM's creatives – artists, filmmakers, musicians, DJs and performers – hosted a series of workshops, showcasing the talent currently driving the progressive underground culture of Hull's 'sister city'.
Artwork: © Larissa Monteiro