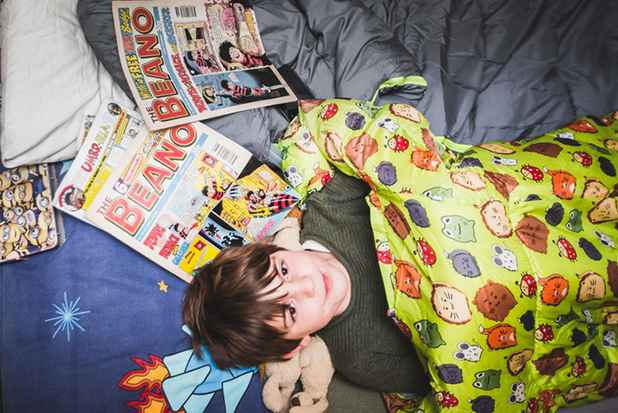 A few weeks back we opened our doors to families, giving everyone the opportunity to experience and enjoy contemporary art here in Hull.
Working collaboratively with Artlink Centre for Community Arts, we put on a series of workshops across the entire gallery – a real takeover, over two days. These workshops gave us the chance to try out some pro photography tips, building entire cities out of cardboard and design our own futuristic vehicles, all in response to our exhibitions British Road Signs and Hull, Portrait of a City.
Learning new techniques like collage, construction, illustration and photography gave families the opportunity to work together, explore their sense of place and discover what the city means to them.
We rounded off the weekend with an altogether more unusual event – a sleepover, transforming Gallery 2 into a magical campsite, complete with cardboard campfire and artificial grass.
ScrapStore taught the participants basic den building techniques so that over the course of the evening some amazing dens were built. Camp food and a screening of Where The Wild Things Are brought the evening to a close before families settled down for the night amongst the artwork.
Get a flavour of the weekend here…