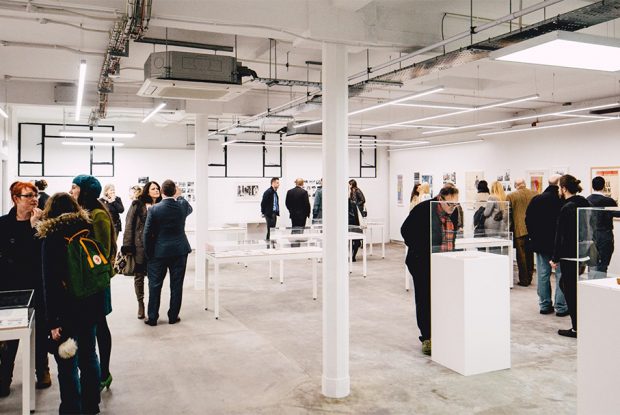 Humber Street Gallery is on the lookout for a group of people aged 16-24 to take part in a brand new multi-disciplinary arts project launching on 13 March.
Taking inspiration from the exhibitions we curate and showcase at the gallery, Moved by Art provides the opportunity for young, local creatives to access, connect and engage with Hull 2017's year-long programme of art and culture.
To kick-start the project, Humber Street Gallery is searching for a group of HSG Ambassadors who will be invited to participate in a variety of activities throughout the year, with the first activity on 13 March centered around the gallery's inaugural exhibitions – COUM Transmissions and Power in Woman by Sarah Lucas.
On the night, HSG Ambassadors will be introduced to Moved by Art and will be taken on a guided tour of the Humber Street Gallery, exploring the two exhibitions on show. The group will discuss their reaction to the work and create a responsive performance poetry piece of their own in a workshop with poet and writer James Nash, before local contemporary arts group Hack & Host lead another themed workshop. Ambassadors will then take to the floor to have their say about how they would like Moved by Art to run and which artists they are most interested in teaming up with.
Young people from different sections of the community will also be invited to join in, shout about and connect with the project, which seeks to embrace many diverse art forms, from creative writing to poetry, spoken word and much more. As the project progresses, the work of the HSG Ambassadors will be showcased on social media and in blogs as well as in print and at celebration events.
The next Moved by Art workshop will take place on 24 April, focusing on the upcoming Somewhere Becoming Sea exhibition, which is curated by Steven Bode and takes centre-stage at the gallery from 5 April. Featuring recent work by artists from all corners of the North Sea region, the exhibition explores affinities in history, culture, topography and language, whilst pointing to the vital presence of the sea in our future ecology and economy.
Moved by Art launches at Humber Street Gallery on Monday 13 March from 5pm-8pm. To reserve your place and find out more, please email info@humberstreetgallery.co.uk