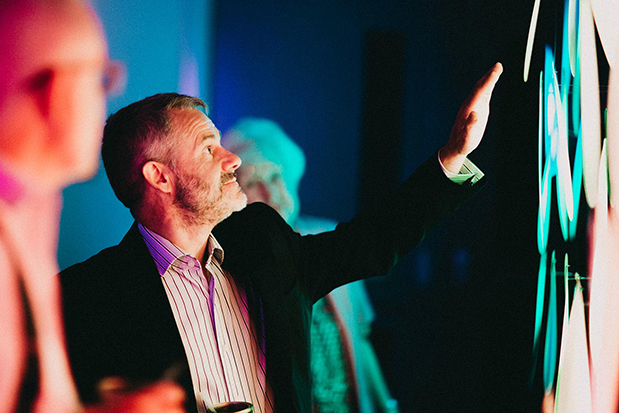 Are you coming out to play?
Artists and makers from around the world have taken over our gallery, with an exhibition that proves play is for everyone – States of Play.
Curated by the Crafts Council, States of Play invites you to be playful with pieces of art. Get hands-on with objects and installations, from the fascinating to the bizarre; try your luck on a slot machine, create waves with your breath, or meet Combover Joe (the exhibition's resident robot).
Artists including Richard Slee, Mischer'Traxler , Paul Granjon and Atelier NL have created a world of fascinating objects, like a lampshade that knits itself and an entire wall of pineapples (galvanized here in Hull) that cover the front of the gallery.
Don't miss States of Play – on until 24 September.